Welcome to the ALOUD Conference!
Welcome to the ALOUD Conference, featuring guest presenters Sarah Shainfeld, Michael LaPaglia, and the Spanish in a Digital Age 2021 class from Marist College! Our conference will be from May 18th until the 20th from  4-6pm! 
In addition to the presentations from our keynote speakers, we will be featuring 16 projects from Marist Students each focusing on a different aspect of learning a second language in the modern, digital age! Be sure to stay tuned for more info coming soon!
4:00 ~ Conference Begins, and Michael LaPaglia's Presentation, "How to curate YouTube to enhance your World Language Classroom."
5:00 ~Spanish 325 Student Presentations
6:00 ~ Closing remarks for Day 1
4:00 ~ Day 2 of Conference Begins, and Sarah Shainfeld's Presentation, "WEPA! Finding YOUR Groove in the Hybrid Classroom."
5:00 ~Spanish 325 Student Presentations
6:00 ~ Closing remarks for Day 2
4:00-4:15 ~ Day 3 of Conference begins
4:15-5:30 ~Spanish 325 Student Presentations
5:30-6:00 ~ Round Table Open Discussion
 ALOUD (Association of Language Teachers of Orange, Ulster, and Dutchess Counties) is a professional organization that serves language teachers in the greater Mid-Hudson Valley. ALOUD provides professional development opportunities and is CTLE recognized. ALOUD also offers annual scholarships, conferences, and more benefits to members including job postings and information on events for World Language teachers.
Featuring Sarah Shainfeld: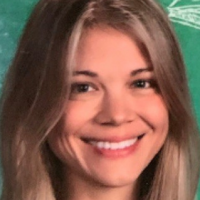 Sarah Shainfeld has been teaching Spanish for 15 years from Rochester to the Capital Region, and she spent a few years in administration. She has taught levels 7, 8, IV and V, and currently teaches Middle School Spanish at Saratoga Springs City School District.
She is passionate about high quality PD framed around increased student engagement. Since the pandemic began, Sarah has attended nearly 100 hours of PD to help teach students in a new world of learning. Her presentation ¡WEPA! vets the best practices she has learned a used in a hybrid setting, with a focus on being fully present while teaching – and having fun!
Featuring Michael LaPaglia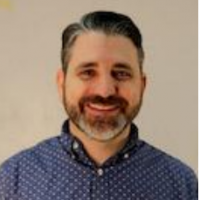 Michael La Paglia is a Spanish teacher in the Kenmore Tonawanda UFSD in a suburb of Buffalo. Michael has 23 years of experience and is currently teaching in the International Baccalaureate Program. Michael sits on the NYSAFLT Board of Directors, representing Western NY. He enjoys travelling with his students and coordinates an exchange in Santa Marta de Tormes near Salamanca, Spain.
Featuring Marist College's Spanish 325 Class:
Welcome educators and language lovers! The Spanish in the Digital Age class has been researching and fostering methods for improved language learning throughout the semester, and now we're very excited to show you what we've found! We're passionate about the tools and ideas we are presenting, especially in such a difficult time for in person communication and language learning. We hope you can implement our findings in your own pursuits to better teach and learn languages! 
A word from our host, Dr. Kevin Gaugler:
The Department of Modern Languages and Cultures is proud to again host the ALOUD spring conference. The Department has traditionally hosted the Spring conference on campus but with new protocols of social distancing is offering the conference on this new format virtually using the new MaristSites platform. As has been tradition Marist language students will present their research on second language development and technology from a learner's perspective, offering educators a unique experience to hear from the experiences of dedicated language learners as they work toward L2 acquisition. We hope you enjoy the virtual format, exploring the materials of the students prior to the live discussion sessions as well as after. Each student site contains a video explanation of their research, a downloadable handout to facilitate replication of their approach and an annotated bibliography for further exploration on the topic.